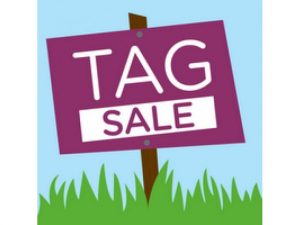 NASH will be hosting annual Silvermine Tag Sale! This event is happening on Saturday, May 18 from 10 AM to 3 PM. Anyone who wants to participate who lives in the Silvermine region of Norwalk new Canaan or Wilton can contact Linda Lee at 203-846-1034 and leave a message. The cost to the participants is […]
Become a NASH member
NASH is your voice in the community. We work to preserve and expand its historic character, ensure that any new development is contextual, protect its natural habitat, host the bi-annual Historic House Tour and sponsor special events such as the recent Knockers Club art exhibition.
By joining you help ensure that Silvermine's rich cultural and natural heritage is maintained. Moreover, you share in a group of fellow homeowners whose common interests are focused on enhancing our collective quality of life. And there is the added benefit of access to practical information about how Silvermine works, from recycling, power company tree trimming and Norwalk's tree planting program.
We look forward to welcoming you!
NASH Mission
The mission of the Norwalk Association of Silvermine Homeowners is to provide a voice for Silvermine as a historic, cultural and natural resource. We support a vision of a rural neighborhood within whose boundaries change can continue to occur while the feeling of community and the "sense of place" remain strong, the important historic structures are preserved, and the existing biodiversity, in all its richness, is not compromised.